Client Testimonials
What Buyers and Sellers are Saying
There are so few genuine real estate agent reviews in Memphis, TN and North Mississippi. The best places to find reviews that aren't "false" is to look on Google, Zillow, Realtor.com and Facebook. (written by real people)
Checkout the rave reviews on Google, Zillow, Realtor.com and Facebook for Doorstep Realty. In fact, we have more than most real estate agents in Memphis, TN and North Mississippi!
Here's some of what you'll see if you seek testimonials and reviews on Realtors in Memphis TN and North Mississippi.
What Clients Say About Doorstep Realty LLC
Eric was extremely helpful throughout my entire home buying process. He was always just one phone call/email/text away with any questions or concerns I had. He definitely was able to
Ashley Paul
Eric was simply amazing! He offered my home "for sale" and I got 10 showings and 6 offers in 2 days!! I accepted an offer above asking price! Then Eric located a off market brand new home for me to purchase and I closed both homes on same day at the same time. Eric made all of this possible. And he can do the same for you!
Dennis Hunt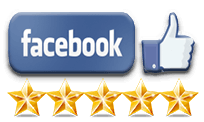 This was my first time buying a home and Eric made it so easy. I never felt
pressured to buy any particular house. He listened to my ideas and reasonings
about each house that we viewed, and gave a few ideas of his own. Once i picked a
house, Eric quickly negotiated my offer and repair requests. I really loved that
everything was my choice, and i never felt pressured. Eric is passionate about what
he does and he truly cares about his clients. He always went above and beyond to
make sure i was happy.
Taylor